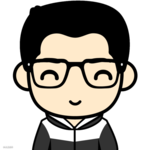 Sep 05, 2018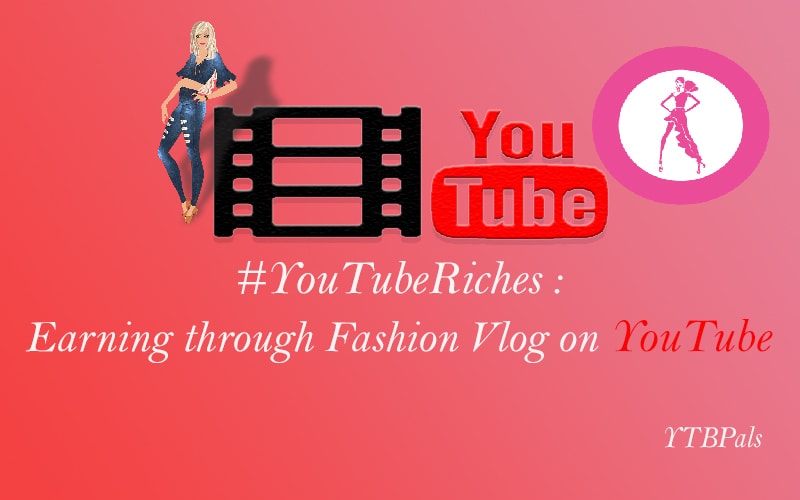 YouTube is undoubtedly fast becoming a very popular platform to share video content. It has been a monopolous entity in this space for several years now and is only growing upward in terms of both reach and engagement. YouTube as a platform is pulling up 1.8 Billion global users every month - a number, which when even a part of it is engaged in a constructive way, can turn anyone's fortunes!
At YTBPals, we are interested not just in telling you YouTube subscriber hack online, but we also want to introduce you to the best of ideas and thoughts about monetizing YouTube, and hand holds you through your journey to success.
With that vision, we have started a campaign called #YouTubeRiches. We will be sharing with you concentrated ideas, along with a robust action plan to help you implement these ideas.
In that series, today we'll be talking about: Earning through Fashion Vlog on YouYube.
The Idea
Fashion has been a part of the lives of people since time immemorial. Even hundreds of years ago, when there was no technology and hardly any of the advanced resources that we have today, fashion was present in some form or the other, even if at a micro level. And guess what, the fashion industry has still not reached the inflection point.
As the people's standards of living rise with the rapid economic development, more and more people will get attracted towards fashion and better well being, giving a further push to the industry. By a parallel logic, fashion as an industry is ever evolving - new trends keep coming, and going, and coming back. There's no end to it!
So what was the purpose of this entire advocacy of the fashion industry?
Well, you might have figured it out, and rightly so, the "Fashion" niche can be a very good domain to start of an online proposition on YouTube. Though you will find a hundred and thousand of fellow YouTubers who must be running similar channels, and successfully, but the best thing about the very niche is that each and every piece of content, whether it's a blog post or a video, is going to be unique. The reason behind is simple; every content creator has his or her own unique sense of fashion and the take on things. Therefore, there is no need to get intimidated by all the competition, and you have enough space to make it your own!
The Approach
As a good idea is going to be only as good as its implementation, it is absolutely important to correctly implement the idea of earning through fashion vlog on YouTube, and actually realize the 'earning' part of it!
For that, we list key tips and the approach that can be followed:
Before you start: One of the most important reasons behind the success/failure of content on YouTube is the quality of the videos that you post. Therefore, investing in a decent camera and equipment is a good idea. One can consult a friend with the know-how, or a professional videographer to get things set up in the initial phase. With the basics set, you are good to go.
Planning Your Content: Planning is a highly ignored and underestimated virtue, as far as digital media is concerned. However, those who are successful will tell you how proper planning of the content has made the life easier for them Well, we are telling you now itself! Before the point that you actually go live with your channel on YouTube, make sure to do basic research and planning with regard to your content. Chalk out your campaigns, their duration and timelines and something even as specific as what time of the day wills you post your videos. Make sure that you enough of content, at any point, for at least next couple of weeks.
Disseminating the content: Once your fashion vlog is live, what becomes important is to increase the reach and engagement for your content. Being specific to a fashion vlog, you need to get your Instagram and Facebook game strong as this is where the young-cool-fashion savvy types of the audience are found! This is just what your target should be.
Types of content: A fashion vlog can feature a dynamic variety of content. You can start off with dressing and style tips, to reviewing a celebrity's appearance, they can venture into product reviews (paid ones!!), and brand collaborations. You can bring in a lot of your own creativity, can host other fashion bloggers, or even ask me anything sessions. There is absolutely no limit to it, especially in a niche like fashion.
Monetizing
Finally, once you have gained that momentum (which may take a few months), it's just the time to get YouTube subscribers fast, and then monetize the channel to start getting bucks in your account! A fashion vlog offers a lot of alternate channels for making money as well, like paid product reviews, brand collaborations, endorsements and affiliate programs. Once you get into it, you will discover even greater opportunities.
You can even use YTBPals' online tools (free), to get a 1000 free YouTube subscribers.
The road to a successful fashion vlog on YouTube is certainly about a great deal of hard work, patience, and perseverance. If this post clicks to your heart and mind, believe us, it would be worth giving a try.
We'll soon come up with the nest post, with a fresh idea. Till then, Happy Youtubing!
Also read about:
Get Top of Google With YouTube By Following 2 Easy Step
5 Basic Steps to become a YouTube Partner
3 Steps to start business successfully on YouTube