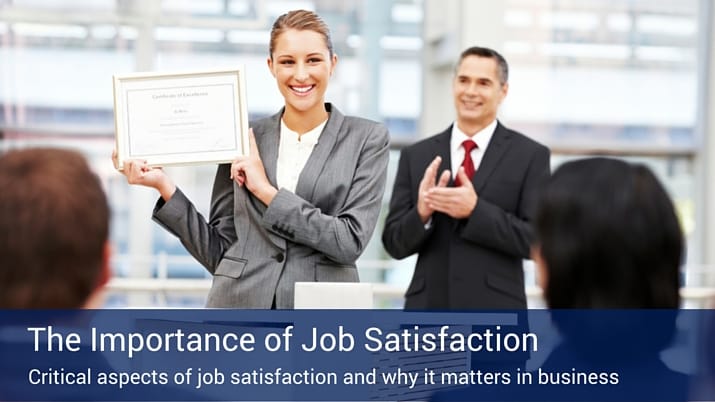 Today companies are much more than just businesses and products. What they represent are people's beliefs, pursuits, and experiences. For a company, it is a shared responsibility to give your employee the priority to keep your customer happy. Because when employees feel part of the bigger purpose and mission the customer satisfaction increases by 9 times. It's a key to showing your people how their existence makes a difference.
Hiring, Onboarding, and developing the people are all connected. If all of these processes are aligned to your goal then you have no problem in measuring the success of your organization to grow.
Some managers often question that why employee engagement is required. They need to understand that when employees are engaged they perform better and your business grows. People who are engaged in their work are more likely to work hard, get better at their jobs, and are more likely to stay with you for years and years. Not just stop by for a few months then take their talent elsewhere.
Engaged employees are 87% less likely to leave than disengaged ones. Engaged people come to work every day with a smile on their faces. Recent surveys show that engaged employees take 2.69 sick days a year compares with 6.19 days for disengaged.
Engaged people treat their customers with royalty and tell them how great your organization is. Not just say the things they are paid to say but they help your business to grow and grow as they are rewarded for caring.
There is a clear difference between doing a job and doing a job satisfactorily. Doing a job is about-Doing my job, making me successful, personal commitment while job satisfaction is all about doing my job above and beyond, making me and the company successful.
A team of satisfied employees is all it goes for a successful business. The satisfied workforce may me more motivative, productive and loyal; all of which are more essential for your success. Paying employees well is one of the variables of employee satisfaction. But when bonuses are in the budget then there are some other alternatives to satisfy your employees. These alternatives are required especially in small-scale and medium-scaled industries. Some of the alternatives are:
1. Recognization Programs :Such programs boost the high performing employees than the rest of the workforce. You can recognize top performer or team and do reward them with a special paid-off.
2. Professional development opportunities: This can be achieved by sending highly performing employees to special seminars, presentations or certain mind course. If your business participates in a trading affair allow your employee to register himself on his name.
3. Flexible work management: Flexible work hours is another huge motivation because they help employees to expand their work lifespan. Allow telecommuting, let them work from home in flexible hours. Let your employees go early that will enthusiast them to come early the next morning. Give them overtime pay.
4. Wellness programs: Add other programs like exercise, weight loss to provide fitness facility. Even if you pay for these programs these are very small investments to motivate your employees.
5. Paid Sick Leaves: It includes employees to stay home and recover and not having any tension of salary being deduct.
6. Employee assistance program: It can also reduce absenteeism by providing employees with extra resources to manage their work.
7. Discount programs: Provide the discount to your employees on your products to products from other businesses. Give them discount coupons on food, clothing, movie tickets, etc. occasionally.
8. Paid Holidays: It is a wonderful reward that would likely increase their motivation and thus result in more productivity.
Employees are affected by both "life" and "work" factors. At work- The boss, the mission, pay & benefits, work culture, co-workers, and whatnot whereas at home- the personal values, personal relationships, health & well being, financial freedom all affect the person.
You are more likely to be satisfied by your job if: • Your values line up with your organization's mission • Your boss cares about you as a person. • There is respect for work & life In such cases employees love what they do. Because circumstances at home affect the work whether they are about health, finance, or relationships.
Organizations should talk to their people, listen to their people and reward them for a job done well. Give opportunities to learn and keep them focused on their work/goals. These help them to succeed and grow for years to come. Engagement drives performance for individuals, teams, and organizations. Thus, it is a happy secret to better work.
Also read about:
10 SEO Tools You Need to Crush It in 2019
Keep an Eye on Your Employees with Windows Spy Software
Top 10 Emerging Technologies that will shape the future