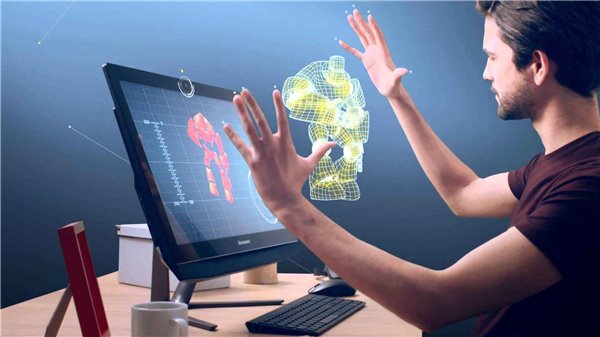 Augmented reality is peddling from physical reality to a platform that creates a new and an interactive experience. Due to its popularity, by 2022 growth of AR is expected to reach $117.4 billion. Some years ago, clients had little knowledge about this tool, but today AR has become a marketing strategy that are needed to be adopted by businesses.
What Is Augmented Reality
What is an augmented reality? It is the ability to merge digital data into a real-time experience. It acts as a mirror to judge the reality. We go to showrooms and try different-different pairs of shoe, jeans, spectacles and all are luxury items. How good it will be if we get a chance to try each item digitally and are buying the one that suits us the most.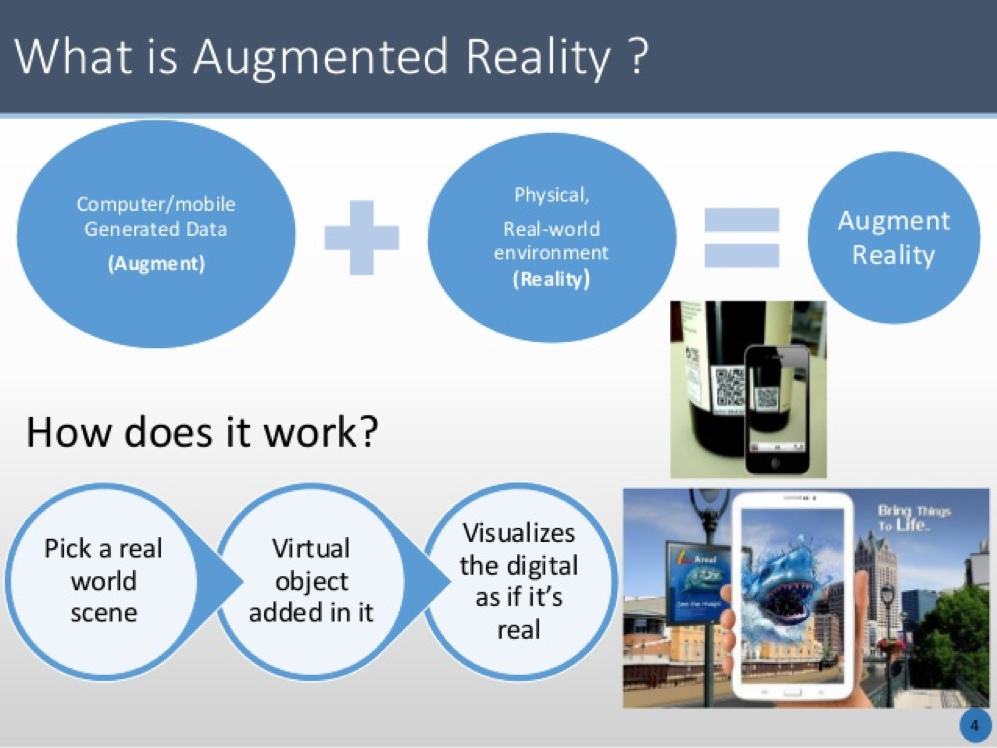 This era is full of smartphones. There is no one on this earth who doesn't know what a smartphone is. Every smartphone user has shopping apps in it whether its Flipkart, Snapdeal. Lenskart where you get a chance to use AR that helps you in making your choices. AR marketing takes the available digital data and creates an 3-D image of product and the user's body part. It allows consumers to experience that product personally as they experience it physically
Social Media Is Engaging Audiences via AR
Social media has revolutionized marketing strategies. Snapchat, Instagram and Facebook are using AR marketing to keep users engaged. Snapchat gave a big platform to AR for filtering the images for the first time. People of all ages whether young ones or old buddies,all think it's cool and fun to vision their images with flowers, monkeys, cats, and floral headbands.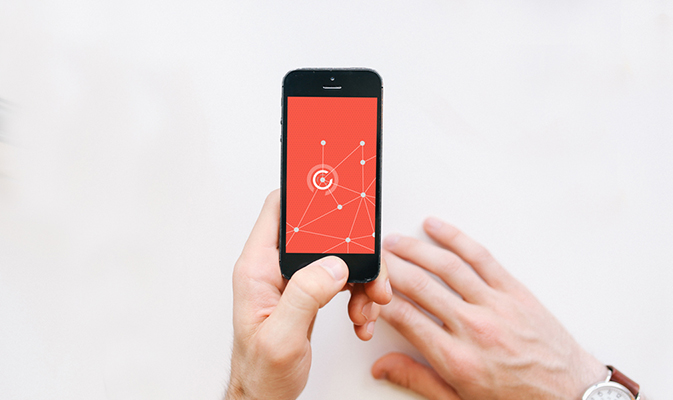 This trend is so popular that Instagram has now started offering its own version of photo enhancements. And now Facebook's filter app has also started experimenting to compete with Snapchat and lure younger users back to its platform.
Visualize the product experience beforehand
Ambiguity of e-commerce purchases is eliminated by AR apps by helping consumers visualize the product in the physical space that they'll occupy., home-furnishings company use augmented reality app for iOS and Android.Because many of its products are bulky furniture, eg. IKEA needed a way to showcase its furniture in the real world.
It is an augmented reality app that helps shoppers visualize how the furniture will look inside their living rooms! They can then easily switch over different products, alter product attributes such as size and color, and see how different furniture items and the room decor will complement
AR-powered digital marketing
A big platform for e-commerce companies is Social media marketing. AR offers them great opportunities to win the battle among the social media. Consumers create user-generated content via AR apps. Apps offer branded filters, with hundreds of option, eg. Brand, colour, size,etc.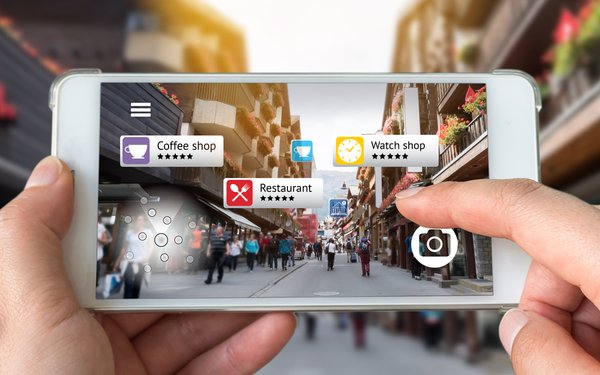 Several brands have already started successful AR-powered marketing campaigns by working with Snapchat, creating massive amounts of user-generated content in the process, These brands then share this content to drive new traffic of customers to their e-stores
Virtual Reality - 360 VIDEO
Virtual Reality videos are coming up as a popular digital marketing strategy. The one who has used Google Maps will surely know how pleasant experience it can be to visit a place virtually. Recently, many leading builders are adopting AR to establish trust and transparency of their customers in them. Any organization involved in real estate can use 360 videos.
For example, a real estate developer can use it to give the buyer an exact idea about where they would be living, how their surrounding would look like etc, even when their residential unit has not been constructed yet.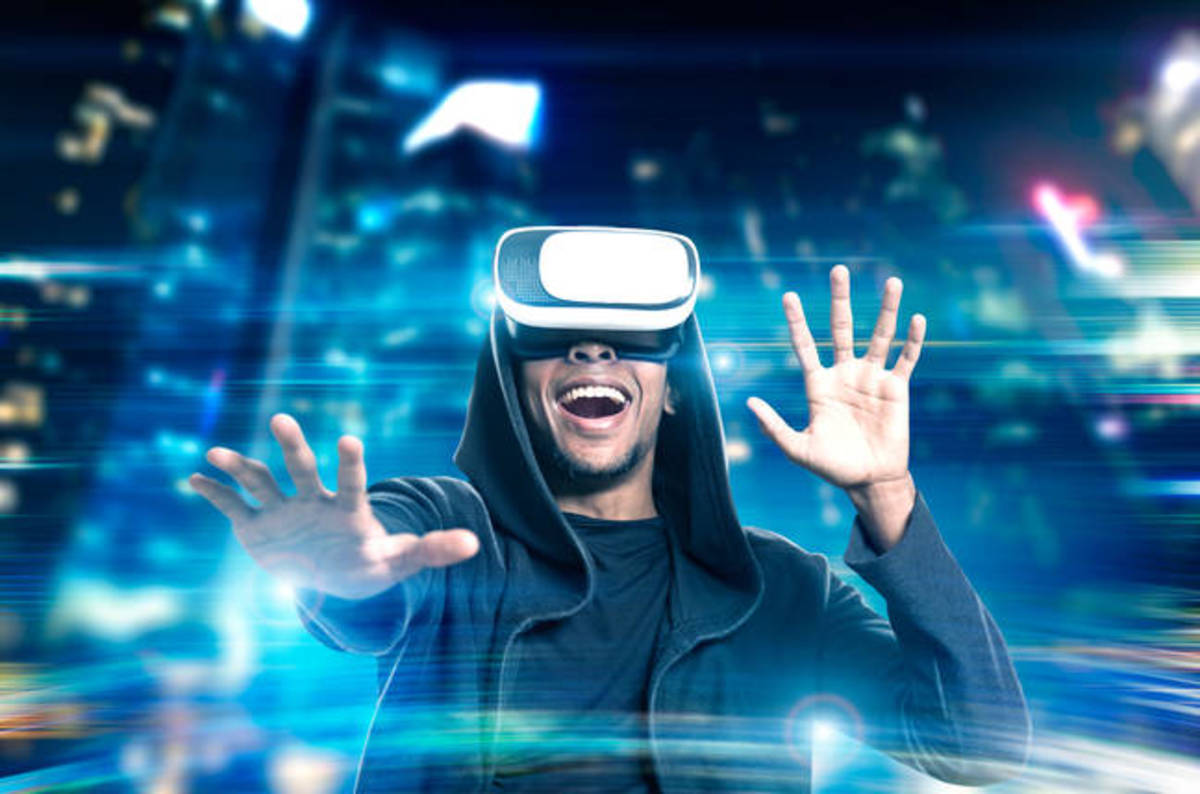 Customers want to do something creative and test how good it will look. For this purpose designers like 3-D Room Designer let them walk through the designed floor plans they have imagined before constructing them. While 360 Video has been a stronghold on YouTube, many brands are considering this tool for Digital Marketing
AR technology is new paradigms to the busines that gives customers a personalized experience and involve them in product design and development. They're empowering customers and helping them to make more clued-up creative decisions. Moreover, they can even share their real-time feedback.
Changing the world
Interaction is human nature and Augmented reality is changing everything. Its changing the way humans interrelate with their surroundings. Pioneers across the world of e-commerce has realized the need that the e-commerce industry has in transforming how customers search for and understand their products before purchasing them.
Also read about:
Don t Need To Spend Money on These Beauty tips Not Even a Penny
How rooftop solar panels beneficial for your lower electricity bills
Tips To Save Money While Ordering Online Food